Tunisia has received its first of eight Beechcraft T-6C trainers, making it the second African nation to field the turboprop-powered type.
Textron Aviation Defense announced the milestone on 8 November. The aircraft has been transferred to the Tunisian air force's Sfax air base, for use by the service's 13 Sqn, it says.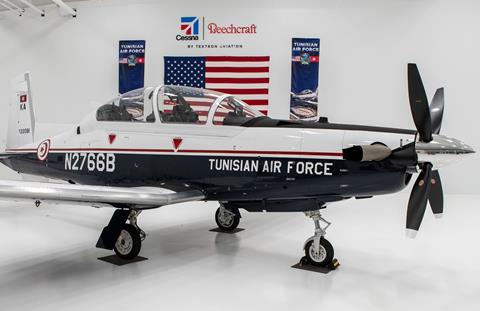 The company expects the nation's second aircraft to be transferred late this year, with the remainder "slated for delivery in 2023".
Training of an initial cadre of Tunisian air force pilots began at Textron's Wichita, Kansas site on 31 October. Also included in the Foreign Military Sales programme deal are spare parts, spare engines and support equipment, plus a suite of ground-based training devices being supplied by TRU Simulation + Training.