ITT Inc has launched a new generation of technology for its i-ALERT total machine health monitoring ecosystem. The i-ALERT3 sensor is designed to monitor and log the vibration and temperature of any rotating machine more quickly, accurately, and cost-efficiently. It identifies and diagnoses mechanical and electrical failures in pumps, motors, and other industrial machines before they occur by using a wider vibration frequency range.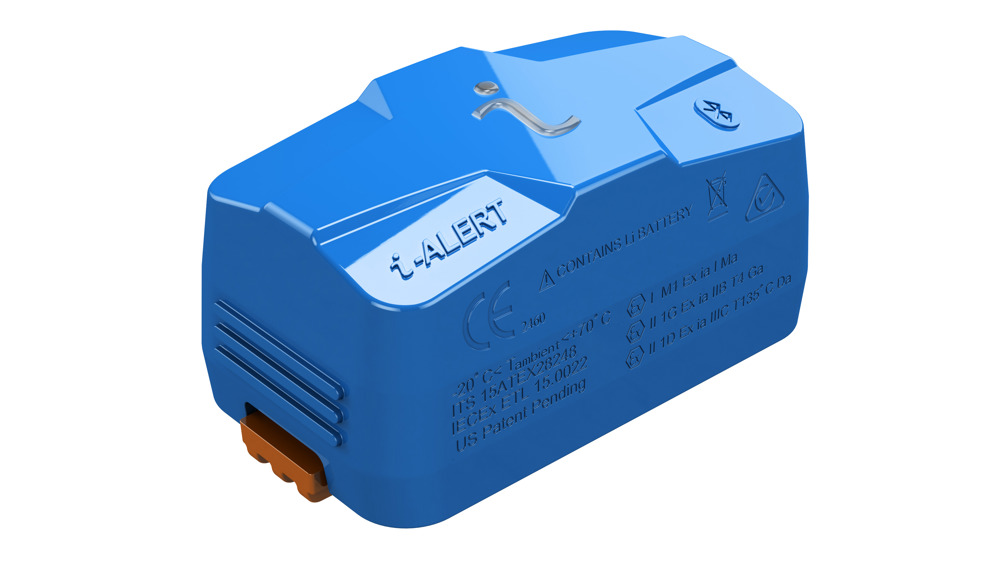 The i-ALERT3 sensor upgrades i-ALERT's condition-based monitoring solution, including the i-ALERT mobile app, i-ALERT gateway, and i-ALERT Ai Platform, with best-in-class automated machine health diagnostics.  The new sensor includes a field-replaceable battery to minimize replacement time and cost. Other features include robust wireless software updates that seamlessly add new features and enhance existing ones, a new magnetic flux sensor that includes electrical health analysis capabilities for motors, accurate run speed and load trending, and faster wireless data speeds using the latest Bluetooth technology (BLE 5.0) to reduce data download times with the mobile app.
"With unpredictability at an all-time high in industrial facilities, it's important for plant managers to stay agile, proactive, and productive when managing equipment and processes," said Bo Jaynes, executive director, Strategy and Monitoring & Control. "i-ALERT3's expanded capabilities enable our customers to diagnose electrical and mechanical issues much earlier, significantly improving their plant reliability and reducing unplanned downtime."
Unplanned downtime decreases productivity and drives up costs within industrial facilities. The i-ALERT solution, an Industrial Internet of Things (IIoT) asset intelligence platform, solves these challenges using proprietary automated diagnostics to securely monitor and assess the health of machines. Either locally or remotely, the system analyses vibration, temperature, pressure, and other data to detect and resolve issues that can cause equipment breakdowns.
The i-ALERT3 sensor is a seamless upgrade for customers using i-ALERT2 sensors with easy, secure integration with existing processes and capabilities and with no data lost. The i-ALERT solution extends the practical reach of in-plant monitoring systems to all types of machines, empowering everyday users to safely monitor their equipment from a distance.