Seequent's cloud-based geological data management platform is the latest offering in its suite of solutions designed to enable miners to unlock meaningful value from their data
Momentum towards a just energy transition and the objective of achieving net-zero by 2050 is in full swing, but explorers and miners are under no illusion about how challenging this will be. However, many mining companies are proudly rising to the challenge, setting themselves ambitious targets.
Looking at the task in totality, the mountain seems incredibly steep but the push for a green, sustainable future coincides with one of the most exciting phases of the fourth industrial revolution. Technology is an enabler, and miners and explorers are building their digital transformation roadmaps towards achieving their ambitious net-zero targets.
This is how Seequent, the Bentley Subsurface company, fits into the picture.
Rob Ferguson, Segment Director Exploration and Resource Management at Seequent, says that developing tools and technologies that can minimise the amount of travel, energy usage and infrastructure required at an exploration site will go a long way towards reducing the human footprint and towards better ESG governance.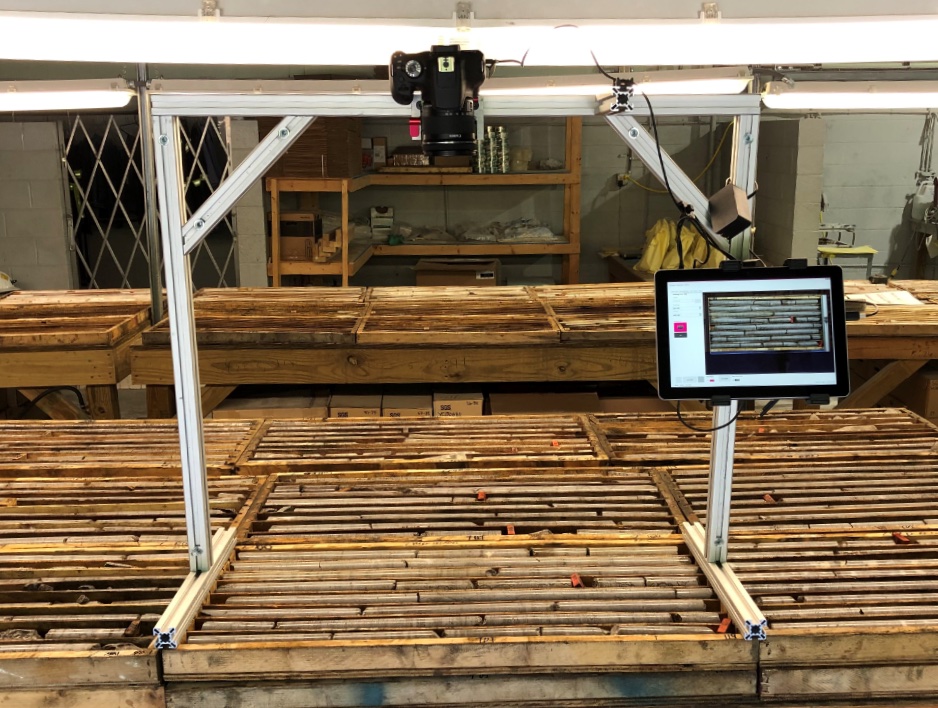 Seequent's exploration suite of solutions, which include MX Deposit, Leapfrog, Central and Imago, has been designed to enable mining teams to collaborate and work with higher volumes of data.
A deep and thorough understanding of geology is crucial to exploration and every step along the exploration mining journey. This is even more relevant today where all projects must not only prove viability but also be undertaken with sustainability front and centre.
Any organisation that has embarked on any leg of this journey intrinsically understands the difficulty posed by trying to build a comprehensive picture of the geology. Projects are complex and multi-layered and require a team effort of experts from an array of different disciplines, working on and deriving insights from the same, reliable source. Ensuring all data, both raw and interpreted, is kept in a single, centralised and secure location greatly reduces the risk of a breach, but also makes it more accessible and easy to use.
Let's take a closer look at the data used to understand geology. When photographs of primary data like core and chips were first taken they served the role of a de facto insurance against loss. As core deteriorates, quality photographs serve to preserve the original insights that were made when drilling first began.
Until now, the handling and storage of these highly valuable geoscientific images was somewhat haphazard. Those with experience spanning years will recall the difficulty in not only locating images, but also immense challenges in navigating through reams of images that were difficult to maintain and, importantly, share.
One would find geologists in the field copying and pasting images to laptops that they would then transport to important meetings. If these images were not the right ones, or slightly different or nuanced questions were asked, they'd either be left with what they had, or the haphazard task of trying to locate what was needed.
There's no substitute for valuable insights gained from the right data, and so, in the modern, digital world, the question simply must be asked: how has technology enabled this entire process to become streamlined, tidy and organised, with easy-to-access images that can be shared anywhere in the world? More importantly, how is technology an enabler of all this while helping companies directly reduce their carbon footprint?
With data that's instantly available, fewer geologists need to visit an exploration site, less often, and decisions can be made remotely to support an optimised drill programme.
Cloud technology and connected, collaborative tools enable companies to make decisions faster and in real-time, simplifying the exploration process and further reducing the environmental impact.
"The more holistic conceptual geological models are, the better-targeted drilling can be, helping to reduce costs and aid sustainability – which is what companies are looking for," says Ferguson.
Zooming into exploration more closely, drill samples are the basis of resource and reserve estimates, but obtaining and storing core samples is expensive. Image data is an increasingly important source of data across the geosciences—and can come from potentially any source, including core photos, hyperspectral, aerial photos, drones, and handheld devices.
But that's just the start, and so let's dig a little deeper. Image quality is crucial. If a photograph was taken poorly, how can geoscientists and decision makers know for sure what they are looking at? We all know that instead of heading back and doing the expensive exercise again, technology can improve image quality. That's a positive, but it is also only the first step. Cataloguing images is crucial. Done manually, this is long and tedious and open to error. And so, again, this can be automated but then how does an organisation connect this catalogue to other processes such as 3D modelling for better decision-making?
Mining and exploration is no different from other industries in at least one important aspect. As technology improves, and devices that produce invaluable data become more widespread and affordable, the amount of data being generated has skyrocketed. However, there's no use in data for data's sake. It needs to be stored, ordered and managed if it is to live up to its promise of streamlining and improving businesses generally, and mining and exploration projects specifically.
What is Imago?
Imago is a cloud-based geological data management software which has been designed with every step of this journey integral to its DNA. It extracts the most value from a mine's core and chip photography with the objective of supporting every step of the geological process from exploration to grade control.
Imago represents an important step in the evolution of the industry to a data and insights-driven sector that not only provides the best possible image insights for companies but enables faster, better decision making. It enables exploration project teams and miners to access the details they need instantly, and from anywhere, from a well-organised database.
Perhaps one of the most compelling design elements is the ease with which it migrates a company's historic images into a single-source-of-the-truth library, before supporting teams to capture the highest quality future images. This is important, because with digital transformation front and centre, it ensures a database is aligned for machine learning and artificial intelligence analysis when the opportunity arises.
Ferguson explains that "Imago was founded to help exploration and mining companies manage the high volume and size of geoscientific images to unlock value, in contrast to other providers who focused on including proprietary hardware as part of their product offering."
With this in mind it is hardly surprising that Imago is an agnostic solution in both hardware and integration. This is important as it allows explorers and miners to integrate the software with other geological data and modelling tools such as Leapfrog, MX Deposit, Oasis montaj and Target.
Federico Arboleda, Imago's founder and Director, Imago Sales, explains that companies can export image textured meshes inside their modelling tools, view core trays or linearised downhole images alongside drillhouses, and then quickly zoom in and out of a particular depth at the speed of Google maps.
"This instant, fast access to images brings rich information to support interpretation and 3D modelling – an integration that avoids floundering around trying to use files to integrate with modelling packages," he adds.
Imago's open API ensures companies own the data, can access it where and how they like and it also means it is simple to add new integrations.
"Recognising the importance of this openness and interoperability is a driving force for innovation at Seequent. We see the opportunity to integrate Imago further into other industries, such as civil and energy, to help geoscientists and engineers solve more of their earth, environment, and energy challenges," says Ferguson.
Imago's capture software can be enormously valuable in guaranteeing that an organisation's core photographs, or other geological images, are always to a standardised high quality, named consistently, and catalogued and categorised correctly before being automatically uploaded to the organisation's centralised Imago Portal.
Seequent has a special relationship with Africa and the mining community. The company gained its first major mining customers when it introduced its revolutionary Leapfrog software more than 15 years ago – enabling geological modelling in hours, not days.
Seequent has continued to invest in innovation to expand its portfolio and cloud capabilities, reinforcing its position as a trusted partner in the mining industry. Its growing presence in Africa includes local teams in South Africa, Mali, Ivory Coast and Ghana, supported by its global team.