Africa is home to some 30% of the world's mineral deposits; yet 70% of mined materials are exported to Europe or Asia to be further refined and turned into marketable products.
African countries hold some of the largest deposits of particular minerals on Earth, including Namibia, which is the second-largest producer of uranium in the world. The country is also home to massive deposits of tin and lithium – two materials needed to enable the green transition away from fossil fuels towards more sustainable energy sources.
Voices within Africa argue that those minerals should stay on the continent for greater beneficiation – or the process of improving the economic value of a mined raw substance. Proponents of beneficiation say Africans will benefit from greater income generation, employment opportunities, industrialisation, as well as regional integration.
It is an ambitious goal, but one that may be achieved over the coming decades as African governments coalesce to push for continent-wide development and reform. There is no doubt a long road to travel to get there, and part of that path includes building roads and developing infrastructure. Miners say political risk in some countries is another major hurdle.
While there is a greater impetus for cohesion with endeavours such as the intra-continental African Continental Free Trade Area that recognises the importance of infrastructure development to advance trade, there is still a monumental need for new policies to push development.
"Adequate domestic policies for the development of a beneficial value chain for improved prosperity, and job creation, to support the sustainable development of the continent have not been formulated," reads a 2021 report from the African Natural Resources Centre.
Beyond policies, foreign direct investment (FDI) is also needed to see these goals realised. Historically, investors have been hesitant to invest in Africa due to its perceived risk.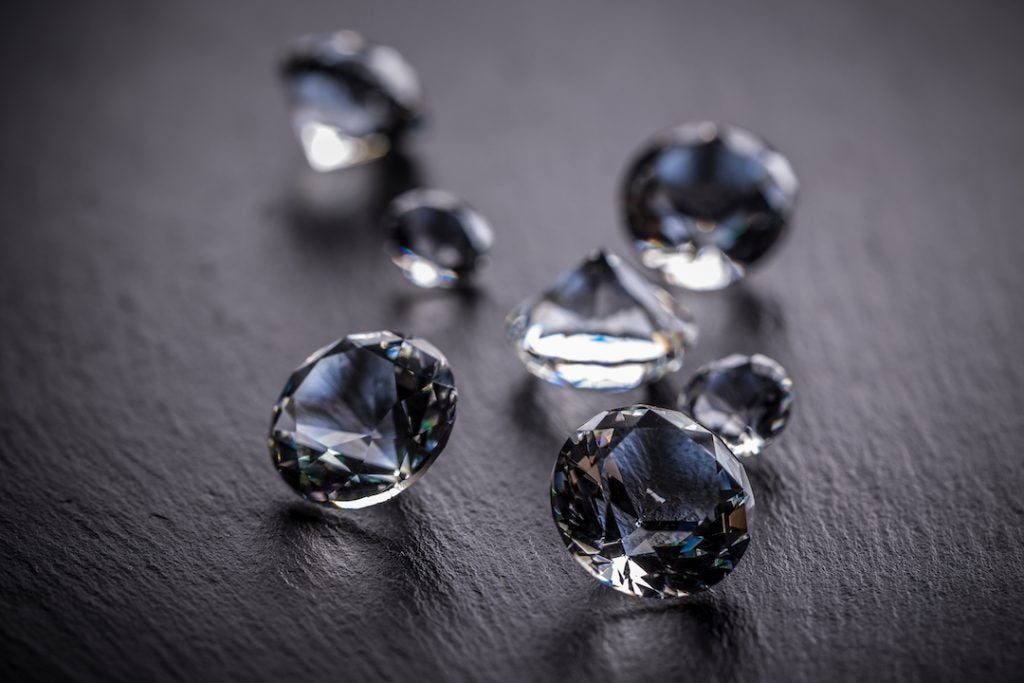 "Africa gets a pretty bad reputation in terms of being an investment destination," says Anthony Viljoen, the South African CEO of Andrada Mining, which operates exploration projects across Africa, including in Namibia. "The recent history has been quite volatile, and there are countries where political risk is a life or death situation."
Over the past decade though, policymakers and government officials on the continent have worked to flip the script on risk. A UN Conference on Trade and Development report found that between 2006 and 2011, Africa boasted the highest rate of return on FDI inflows at 11.4%. In Asia, the rate was 9.1%, and 8.9% in Latin America and the Caribbean. The global figure for that time frame stood at 7.1%.
From policymakers and businesspeople on the continent, the message to investors is a resounding: "Africa is open for business."
The link between investment and beneficiation
Intrinsically linked to the investment question is the question of beneficiation.
Greater beneficiation can only be achieved through higher investment that will enable the development of road and transport networks, a steadier electricity supply, and water infrastructure – in some cases, this requires desalination plants. Raw minerals can't undergo beneficiation if they cannot be moved to a processing plant, and they can't be processed without steady electricity and water.
Then there is the argument that because many minerals are manufactured into goods that support a certain process – such as lithium-ion batteries – they should be manufactured closer to where they will be used, and that is almost always outside Africa, which lacks manufacturing capacity. As supply chains have been thrown into disarray by the Covid-19 pandemic and global geopolitical events, manufacturers increasingly want parts to be made near their end destination.
"Being an African myself, there is a lot more benefit that can be gained from having beneficiation in-country," Viljoen says. "Investors need to see to what level beneficiation is practically possible, and it should be pushed to the level that host governments can realistically provide."
However, the question of value addition to African countries' economies through expanded continent-level value chains remains central for African governments, despite arguments against it.
Government officials across Africa look at these challenges with a determined optimism that they can be surmounted.
Opportunities abound in Namibia
"In terms of Agenda 2063, African leaders have realised that as Africa, we have natural resources, but they are all being exported to other countries," says Nangula Uaandja, CEO and chairperson of the Namibia Investment Promotion & Development Board (NIPDB).
"There are significant opportunities for refineries in Africa, because if we can refine even a small percentage of the minerals that are mined on the continent, then there is definitely significant advantages for people who take up the first-mover advantages in that space."
From exploration to extraction and refining, Uaandja says there are many opportunities for companies. Namibia is also investing in vocational training in recognition that skilled labour is essential to develop the country's nascent manufacturing sector. By 2050, according to the UN, Africa is projected to have the largest working age population in the world, with birth rates falling in other regions globally.
"Namibia is the best destination in Africa to invest in," Andrada's Viljoen says. "It is not perfect, but it is as close as you can get."
Viljoen adds that within Namibia, and especially within the NIPDB, there is a recognition that the country's officials and economic development board must work with miners and other investors to find policies, incentives and tax regimes that are suitable for all parties.
"There is a pragmatic, rational way of thinking," Viljoen says.